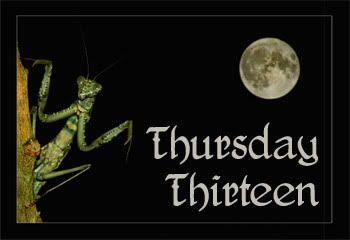 I love food. Seriously, I
loooove
it. So it's so weird to find anything I DIS-like along the food chain. But... here's 13 things I do not care for.
1.
Beets.
YUCK! I once mistook beets for cranberry sauce and nearly ruined my thanksgiving.
2.
Cranberries
. Yeah, yeah. I know what I said above, and I DO like the sauce, but not the actual berries. Too tart.
3.
Brussel sprouts.
I have tried and tried to like these litte cabbage imposters, but to no avail. They're bitter and stinky.
4.
English peas
. I don't mind the taste of these I just don't like the texture of them "popping" in my mouth.
5.
Caviar.
Tastes too fishy for me. And the eggs also "pop" in my mouth and that tends to gross me out.
6.
Salmon.
I really want to like this fish especially since it's so high in Omega-3 and all the good fats, etc. But dang.. it's just so in-your-face with the fishy taste. Blah.
7.
Green olives
. However, I LOVE Black Olives. Yummy.
8.
Cherry Pie.
Which is weird, because I love cherry stuff. Just don't dig the hot, whole cherries in molten sauce pie.
9.
Habenero peppers.
WOW... way too hot to spice up anything without overpowering it.
10.
Sushi.
Yeech. Sorry, but where I come from, we call this
bait
.
11.
Prunes.
My mom used to make us eat these when we were kids. To this day, I can't stand the taste of prunes or prune juice. ugh.
12.
Water chestnuts.
I just don't like the texture and tastelessness of these things.
13.
Brazil nuts.
Whenever I get a can of mixed nuts, I always pick these out first and toss 'em in the trash.